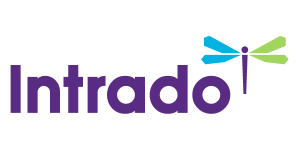 EBRD and ACAMS Strengthen Anti-Financial Crime Training in North Africa and Middle East
The initiative supports AML and sanctions compliance efforts in Egypt, Jordan, Lebanon Morocco, Tunisia, West Bank and Gaza
/EIN News/ -- WASHINGTON, DC, March 27, 2023 (GLOBE NEWSWIRE) -- As part of their efforts to fight illicit finance around the world, the European Bank for Reconstruction and Development (EBRD) and ACAMS have launched two scholarship programs to provide anti-money laundering (AML) and sanctions compliance training to 120 anti-financial crime (AFC) professionals throughout North Africa and the Levant.
Under the initiative, 90 scholarship recipients in Egypt, Jordan, Lebanon, Morocco, and Tunisia will seek Certified Anti-Money Laundering Specialist (CAMS) credentials while another 30 in the West Bank and Gaza will test for both the CAMS and Certified Global Sanctions Specialist (CGSS) credentials. In addition to a full waiver of fees for the programs, including costs for study materials and access to Virtual Classroom courses, participants will also receive an annual membership to ACAMS at no cost.
With the support of EBRD, ACAMS will now launch a new co-located chapter – the North Africa & Levant Chapter in October 2023 to support regional AFC and sanctions compliance education and professional development for its members. Both ACAMS and EBRD are currently reviewing board members for the co-located chapter.
"Our partnership with the EBRD continues to bear fruit with an initiative that will protect the rule of law and safeguard financial institutions throughout North Africa and the Palestinian territories," said ACAMS CEO Scott Liles. "Such collaborations remain critical in the global fight against financial crime, not least because they support international compliance standards and ultimately drive investigations that lead to asset forfeitures and arrests."
EBRD Managing Director for the Southern and Eastern Mediterranean region, Heike Harmgart, said: "We are proud to roll-out the AML and the AFC programmes in North Africa and the Levant building on the progress we achieved in partnership with ACAMS, mitigating illicit-finance risks and driving institutional collaboration. Strengthening regulations in the financial sector and developing the right skills are crucial to address money laundering and financial crime."
The initiative follows a prior collaboration in 2020, whereby 70 compliance professionals at partnering banks in Ukraine, Georgia and Moldova were given scholarships by ACAMS and the EBRD to study and obtain CAMS certifications and broaden their AFC skills and knowledge through training and in-person events.  
The first tranche of EBRD scholarships were funded by the European Union (EU). Additionally, the launch of the Eurasia chapter in 2021 complemented other professional education and peer networking efforts for compliance professionals throughout the region, including Armenia, Azerbaijan, Kazakhstan and Kyrgyzstan.
Find out more about the CAMS and CGSS programs here and here.
###
About ACAMS®
ACAMS is a leading international membership organization dedicated to providing opportunities for anti-financial crime (AFC) education, best practices, and peer-to-peer networking to AFC professionals globally. With over 100,000 members across 180 jurisdictions, ACAMS is committed to the mission of ending financial crime through the provision of anti-money laundering/counterterrorism-financing and sanctions knowledge-sharing, thought leadership, risk-mitigation services, ESG initiatives, and platforms for public-private dialogue. The association's CAMS certification is the gold- standard qualification for AFC professionals, while its CGSS and CCAS certifications are for sanctions professionals and AFC practitioners working in the crypto space, respectively. ACAMS' 60+ Chapters globally further amplify the association's mission through training and networking initiatives. Visit acams.org for more information.
About EBRD
The European Bank for Reconstruction and Development (EBRD) was founded in 1991 to help build a new, post-Cold War era in Central and Eastern Europe, and currently it is active 36 economies across three continents, from the Southern and Eastern Mediterranean to Central and Eastern Europe, to Central Asia. It has since played a historic role and gained unique expertise in fostering change in the region - and beyond - investing almost €180 billion in a total of more than 6,600 projects. The EBRD's Trade Facilitation Programme, launched in 1999, aims to promote foreign trade to, from and among the economies in which the EBRD invests.

Lashvinder Kaur
                    ACAMS
                    +44 7388 264478
                    lkaur@acams.org
                    
Powered by

EIN Presswire does not exercise editorial control over third-party content provided, uploaded, published, or distributed by users of EIN Presswire. We are a distributor, not a publisher, of 3rd party content. Such content may contain the views, opinions, statements, offers, and other material of the respective users, suppliers, participants, or authors.
Submit your press release